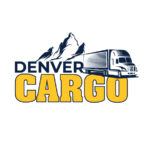 JOIN OUR TEAM NOW
Competitive Company Fee:
Enjoy the benefit of an industry-leading low company fee, set at only 12%.
Lucrative Earnings:
As a solo driver, you can expect to earn an average of $4,000 to $6,000 weekly in gross income.
Staying Pays Off:
Drivers who commit to a two-week stay with us can look forward to even higher estimated gross earnings.
Freedom to Choose:
We don't enforce dispatches; instead, we encourage you to select and run the loads we offer.
Fuel Savings: Gain access to substantial fuel discounts ranging from $0.20 to $0.30 per gallon at over 1,300 gas stations across the state, including popular brands like Pilot, Love's, Flying J, and Speedway.
Transparent Costs:
Our weekly auto liability and cargo insurance cost just $250. We also offer pre-pass at $30 per month and Best Pass for all 48 states at only $20 per month.
Necessary Documentation:
If you need plates, we'll make sure you get them.
I-Pass Convenience:
We handle toll payments on a weekly basis.
Secure Payments:
Enjoy the convenience of direct deposit.
Financial Flexibility:
A cash advance option is available.
Fuel Discounts:
Take advantage of our fuel cards with discounts of up to $0.30 per gallon at Pilot, Love's, and Flying J.
Incentives:
You'll have the opportunity to earn safety and driver referral bonuses.
Support Around the Clock:
Our 24/7 dispatch and tracking team is here to assist you.
No Mandatory Dispatches:
We value your independence, so we never impose forced dispatches.
Communication in Your Language:
Multilingual dispatchers are available to assist you.
Apply if you have:
2+ years of professional driving experience.
Clean driving record.
26ft or 28ft truck equipped with a liftgate.