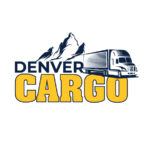 Join Our Team Today
Apply if you have:
2+ years of professional driving experience.
Clean driving record.
Willingnes to stay on the road for 3+ weeks
We Grant You:
Competitive Pay: Enjoy competitive per-mile rates, including:
$0.60 per mile for dry van trailers
$0.65 per mile for reefer trailers
$0.70 per mile for flatbed trailers
Percentage-based pay options available for flatbed trailer drivers.
Top-Notch Equipment: Our fleet consists of new, well-maintained equipment, including models from 2019-2024 such as Volvo, Freightliner Cascadia, and Kenworth.
Maximized Miles: You can expect to drive over 3,000 miles, and rest assured that all miles, whether empty or loaded, are compensated.
Independent Contractor Status: This is a 1099 position, offering the flexibility that comes with being an independent contractor.
Effortless Freight Handling: No touch freight ensures a hassle-free experience.
Rewards for Excellence: We offer safety and referral bonuses, recognizing your exceptional performance.
Additional Earnings: In addition to your regular earnings, you'll receive payment for detention, layovers, and extra stops.
Financial Security: We facilitate an escrow deduction of $200 over 10 weeks.
Solo and Team Opportunities: We have openings for both solo and team drivers.
We're Committed to Your Success
Join our team and experience the support and opportunities you need to achieve real success in your trucking career.