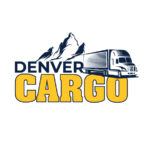 Exclusive Flatbed Offer:
This unique opportunity is tailor-made for Flatbed Owner Operators.
Low Commission: Enjoy a competitive commission rate of just 9%.
OTR Excellence: We specialize in OTR routes spanning 2 weeks or more.
Everything you need to know:
Company Fee: Our company fee is set at an industry-low 9%.
Insurance Simplified: Auto liability and cargo insurance are available at a weekly rate of $250.
Trailer Rental: If you require a flatbed, we offer trailer rentals at $350 per week, with equipment included.
Convenient Passes: We provide a Pre-pass for $30 per month and a Best Pass covering 48 states for just $20 per month.
We Provide You:
Documentation Support: If you need plates, we'll make sure you have them.
I-Pass for Toll Convenience: Toll payments are handled with weekly deductions.
Hassle-Free Payments: Enjoy the convenience of direct deposit.
Financial Flexibility: A cash advance option is available.
Fuel Discounts: Access fuel cards with discounts of up to $0.30 per gallon at Pilot, Love's, and Flying J.
Incentives: You'll have the opportunity to earn safety and driver referral bonuses.
24/7 Support: Our dedicated dispatch and tracking team is available round the clock to assist you.
Freedom to Choose: We don't mandate dispatches; instead, we encourage you to select and run the loads we provide.