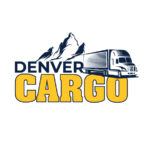 Discover the Benefits of Joining Our Team
Competitive Commission: We offer a competitive commission rate set at 12%.
Modern Equipment: You can choose any Volvo and Kenworth trucks from 2018-2024.
Simple Truck Payments: Enjoy the convenience of straightforward truck payments ranging from $1,000 to $1,100.
Financial Security: We require a $2,500 escrow, with a deposit of just one week
– Your first paycheck comes after one week of driving.
Trailer Rental: Trailer rental is available at a rate of $250.
Insurance Covered: We provide cargo insurance and auto liability coverage at a cost of $250.
What Sets Us Apart:
No Balloon Payments: We keep your financial commitments transparent and free of balloon payments.
Freedom to Choose: You have the flexibility to walk away at any time, no strings attached.
Beyond On-Road Earnings: Apart from your standard income, we compensate for detention, layovers, and additional stops.
Financial Flexibility: Take advantage of cash advances when needed.
Timely Payments: Expect direct deposits every week, ensuring your financial peace of mind.
Round-the-Clock Support: Our 24/7 dispatch team is ready to assist you whenever you need it.
Consistent Miles: On average, our drivers cover approximately 3,000 miles weekly.
Join Us for a Fulfilling Driving Experience
Discover the benefits of driving with us, from transparent financial arrangements to support for your professional growth.